Garage Floor Paint for Affordable Floor Protection in Arlington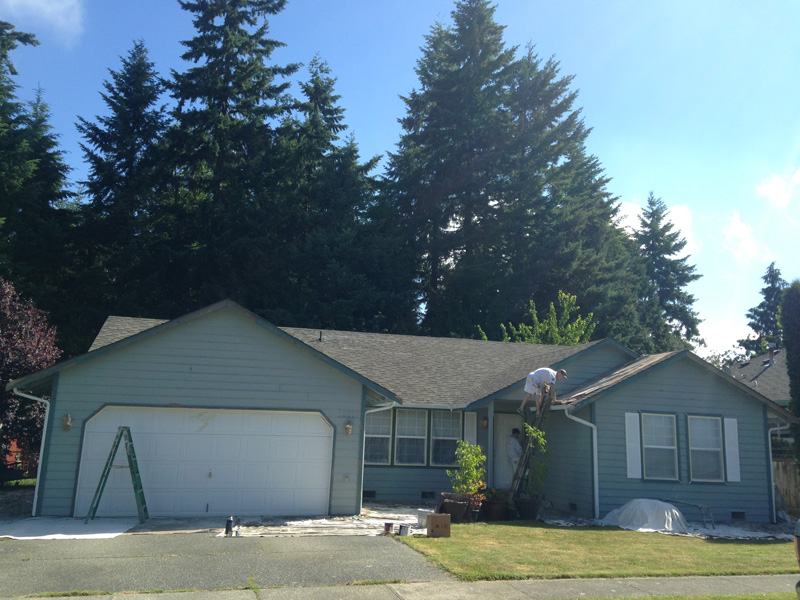 Let's be honest; garage floors are filthy. We park vehicles on them, store lawnmowers in there, and they are often neglected when doing routine cleaning.
The professionals at NW Paint Pros have the experience and expertise to provide high quality garage floor paint services to Arlington, WA residents despite all that.
We work efficiently and skillfully to get the garage floor paint job done right the first time around.
If you are looking to upgrade your garage floors for your own use or to improve the re-sale value of your property, let our garage floor paint services help you achieve your goals.
We offer garage floor paint services to both residential and commercial clients. One of our estimators will come assess your needs and inform you of your garage floor paint possibilities. Our goal is to:
Transform spaces
Deliver top-notch service
Meet or exceed client expectations
Epoxy Flooring for a Glossy, Durable Finish in Arlington Garages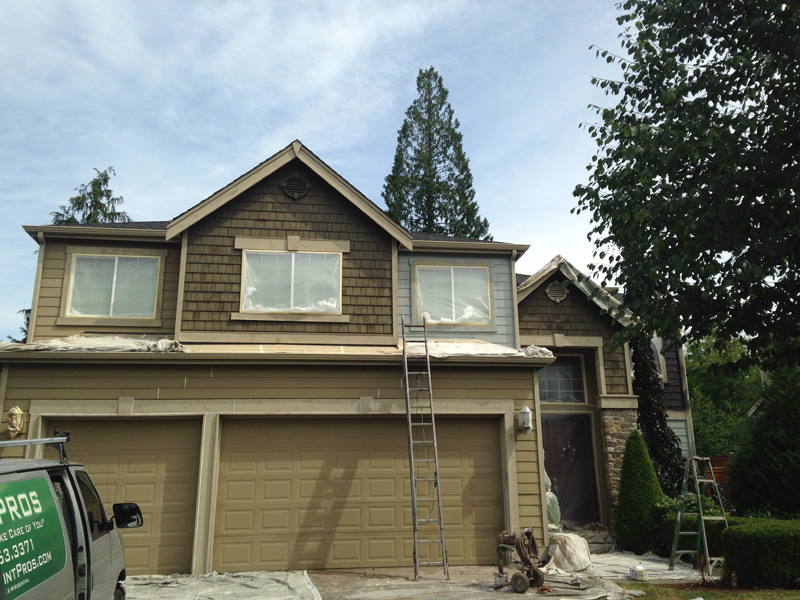 We offer custom epoxy flooring services for Arlington garages.
We can upgrade garage floors with epoxy flooring that looks and feels great.
Our epoxy flooring process focuses on thorough preparation in addition to using industry-leading products - both of which are crucial to creating a floor that is:
Highly durable
Stain resistant
Easy to clean
Whether you are looking to give your garage a whole new look or just looking to create more usable space, we are here to help!
We do not cut corners and will not leave the job site until you are completely satisfied with your new epoxy flooring in Arlington.
Garage Floor Coating Options for Arlington Home and Business
It is not always easy to find the right epoxy flooring system for your garage and your budget. With so many garage floor coating options and installers to choose from, it can be quite intimidating to make the right decision.
We believe that we are your go-to garage floor coating company because we are committed to doing the best possible work on every project.
Our garage floor coating installers are skilled, experienced, and they take pride in their unmatched attention to detail.
When you choose us for your garage floor coating needs in Arlington, you choose our:
Licensed & insured company
Honest, competitive pricing
Superior workmanship
FREE estimates
If you would like more information on our epoxy garage floor coating services for Arlington garages, do not hesitate to call NW Paint Pros at (360) 294-8698. We would love to speak to you!