Garage Floor Paint for Affordable Floor Protection in Shoreline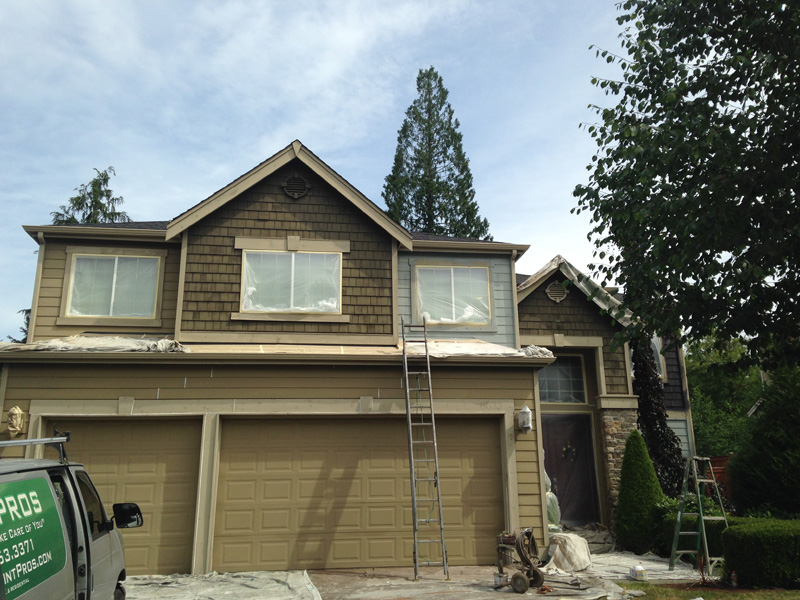 Get in touch with NW Paint Pros if you want your unsightly, damaged garage floor to be transformed into a visually-appealing, durable surface. Our company specializes in garage floor coating installation. The most popular garage floor coating options offered by us are epoxy flooring and garage floor paint.
Application of garage floor paint offers Shoreline, WA property owners an affordable solution for floor protection. It gives your flooring a protective coating that resists stains, scratches, and other damage.
Let us handle your garage floor paint job in Shoreline if you want it to result in beautiful and resilient flooring. Our company has been doing garage floor coating installations since 2007 and we excel at these jobs. On all our garage floor paint jobs, we make sure to:
Clean the floor thoroughly
Fill the divots and cracks to smoothen the surface
Allow customers to choose the paint color
Apply the paint with utmost precision
Epoxy Flooring for a Glossy, Durable Finish in Shoreline Garages
Our technicians at equally proficient at installing epoxy flooring. Shoreline property owners with garages that have to put up with heavy and rough usage would do well to opt for epoxy garage floor coatings. Epoxy flooring is known to be very resilient and extremely resistant to:
Scratches
Stains
Moisture
Chemicals
It also offers ease of use and maintenance. The best thing about investing in epoxy flooring is that it creates a surface with a beautiful, glossy look, and comes in several wonderful colors.
Whether you choose epoxy flooring for its functional benefits or aesthetic features, hire no one other than us to install it.
Garage Floor Coating Options for Shoreline Home and Business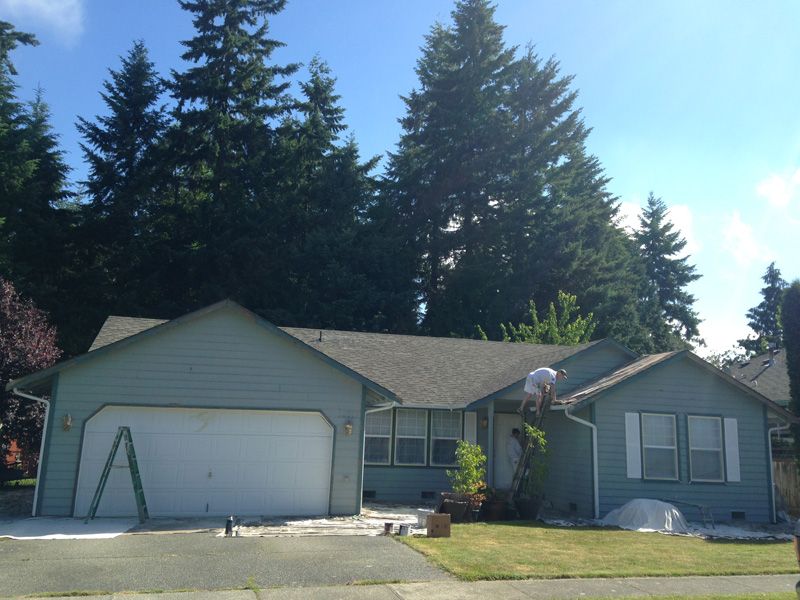 Choosing us for garage floor paint or epoxy flooring installation is the right decision if you are a property owner who appreciates a quality job. While offering different garage floor coating options to Shoreline home and business owners, we assure them that their chosen coating will be installed:
Without any oversight
To the highest industry standards
Using the finest materials
By a competent crew
No job is too big or too small for us. Whether we are hired for floor coating application in a home, large industrial warehouse, small retail facility or a manufacturing plant, we put or best foot forward and make sure that the job is completed to the complete satisfaction of the customer.
Contact NW Paint Pros for a free estimate on garage floor coating cost. Shoreline residents can reach us at (360) 294-8698.